Roof Windows
16/01/11 17:02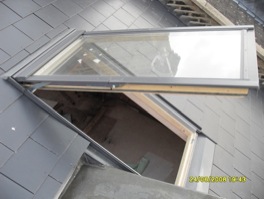 High quality materials and state of the art production techniques enable ADWO to ensure excellent quality control and create durable, safe and functional roof windows that, together with their unrivalled insulation properties, are breaking new ground in roof window design and construction.
Top brands roof windows are increasingly used in modern buildings and new houses.
As well as a choice of quality, standard sized windows available in offer a wide variety of non-standard sizes and shapes designed to satisfy your unique individual requirements.